Our Club
We are a USATF sanctioned club based in Saginaw County and active during the winter season. We use the Ryder Center at Saginaw Valley State University as a practice facility during this time. Our primary focus is working with vaulters, horizontal jumps and short sprinters; with an emphasis on the pole vault. We keep the number of athletes we work with below 10 to make sure everyone gets the attention they need. We approach the indoor as a setup for the outdoor season, trying to setup athletes for the best possible conclusion to their Spring track campaign.
---
Coaches
Kyle Payne: I've been coaching track in the Saginaw area since 2012. I work primarily with short sprinters and horizontal jumps. In the sprints I've been fortunate enough to work with some great athletes including a Junior Olympic qualifying 4 x 1 relay team, a 200 meter state champion and several state qualifiers in the 100 meter dash and long jump. During the indoor season we focus primarily on field events, especially the vault. Once again I've been lucky enough to work with some great kids including a state record holder, a Midwest regional champ, several state qualifiers in the vault and two top 5 finishers in the triple jump.
---
Pat Meter: Pat has been coaching track and field for over 15 years. He has coached numerous athletes to school records and state qualifying marks, including a two-time state champion in the 200 meter dash. Pat specializes in mid-distance training and routinely coaches state qualifying caliber 400 and 800 meter athletes. Pat is one of the most encouraging and motivational coaches you will ever be around (you need it for the 800) and is great at identifying the best way for an athlete to improve their times and coming up with a training plan for it.
2013
Curtis Bell - PB of 15'6" in high school, D4 state record holder and State Champion, currently vaults at Aquinas College
Justin McKenzie - PB of 15'9" in high school, D2 runner up and Midwest Regional Champion, currently vaults at Indiana Tech
Ty Hendricks - PB of 10.94 in 100m dash and 22.6 in the 200m. State Champion in the 200 m dash in D3 as a Jr. Competed for MSU in college

2014
Shaun LePain - PB of 14' in vault, 20' in long jump and 125' in discus. All-state finisher Jr. and Sr. of high school in D2
Kody Keys - PB of 14' in vault. Ranked #1 in D3 his Jr. year before injury. Finished 3rd in D3 states as a Sr.

2015
Jake Kulkanek - PB of 14' in vault, 2 time State Champion in D4, undefeated seasons his Jr. and Sr. years, currently vaults at SVSU
Lauren Nowosatka - PB of 9'6" in vault, 32'4" in triple jump, 15'5" in long jump. All state for 3 yrs indoors in the triple, all-state her last 2 years outdoors in vault.
Katica Toth - PB of 10' in vault, state qualifier 2 years in a row outdoors in D1

2016
Tyler Sprague PB of 11.3 in 100m, 23.9 in 200, member of Top 8 sprint medley relay and multi-time all state sprinter in 4x1 and 4x2



Powered by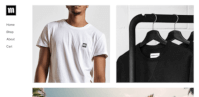 Create your own unique website with customizable templates.